Meet Our Team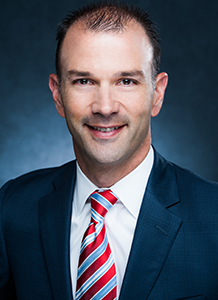 Professional Approach
As an advisor, Rory provides comprehensive planning to help people achieve their financial objectives with confidence. By asking insightful questions, he helps them see their wealth from a new perspective and identify what's really important. From there, he helps them create a strategic plan to accomplish their goals. He knows that once someone has clarity about their situation and understands the power they have to improve it, they have greater peace about the future. Over time, he becomes a trusted resource and guide, helping them filter out the noise of the world and see everything through the lens of their plan.
Ultimately, Rory's mission as an advisor is to help people achieve a sense of joy and contentment about their future. He gets to know his clients on a personal level and builds strong relationships with them, so they always have someone looking out for them, their wealth, and their family. In doing so, he removes the burden of wealth management and gives them confidence to use their resources in a way that's meaningful to them.
Education & Industry Involvement
Rory received his bachelor's degree in business administration and communications from Bushnell University (formerly Northwest Christian University). He started his financial career in 1999, and since then, his practice has grown steadily through referrals from clients who've experienced the power of his personal and thorough approach. As a CERTIFIED FINANCIAL PLANNER™ (CFP®) and Chartered Financial Consultant® (ChFC®), he has dedicated time to continuing his education, and as such, he possesses a broad knowledge of various financial planning disciplines.
He is a longtime member of the National Association of Insurance and Financial Advisors (NAIFA), and from 2018 to 2019, he was the president of his local estate planning council.
Community Activism
For over 10 years, Rory has continued to play an active role in the Relief Nursery, a nonprofit organization dedicated to preventing abuse and neglect of children. As a board member, he secured multiple Community Impact Grants from the New York Life Foundation, and in the fall of 2021, he completed a two-year term as the organization's president. During that time, he led their team through several policy adjustments due to COVID-19 restrictions. Rory is currently on the Board of Trustees at Bushnell University.
Personal Life
Rory and his wife Mandy live in Eugene, Oregon and have two sons, Clay and Emmett, and a rescue dog, Baker. Clay is settling into his career in Portland, and Emmett is enjoying school, basketball, and football. Together, they enjoy traveling in the nearby mountains to snowboard or ski, attending University of Oregon games (football and basketball), and taking trips to the beach. On a perfect weekend, Rory likes to accomplish small projects around the house, spend time with his family, hike, and fish at his parents' house on the river.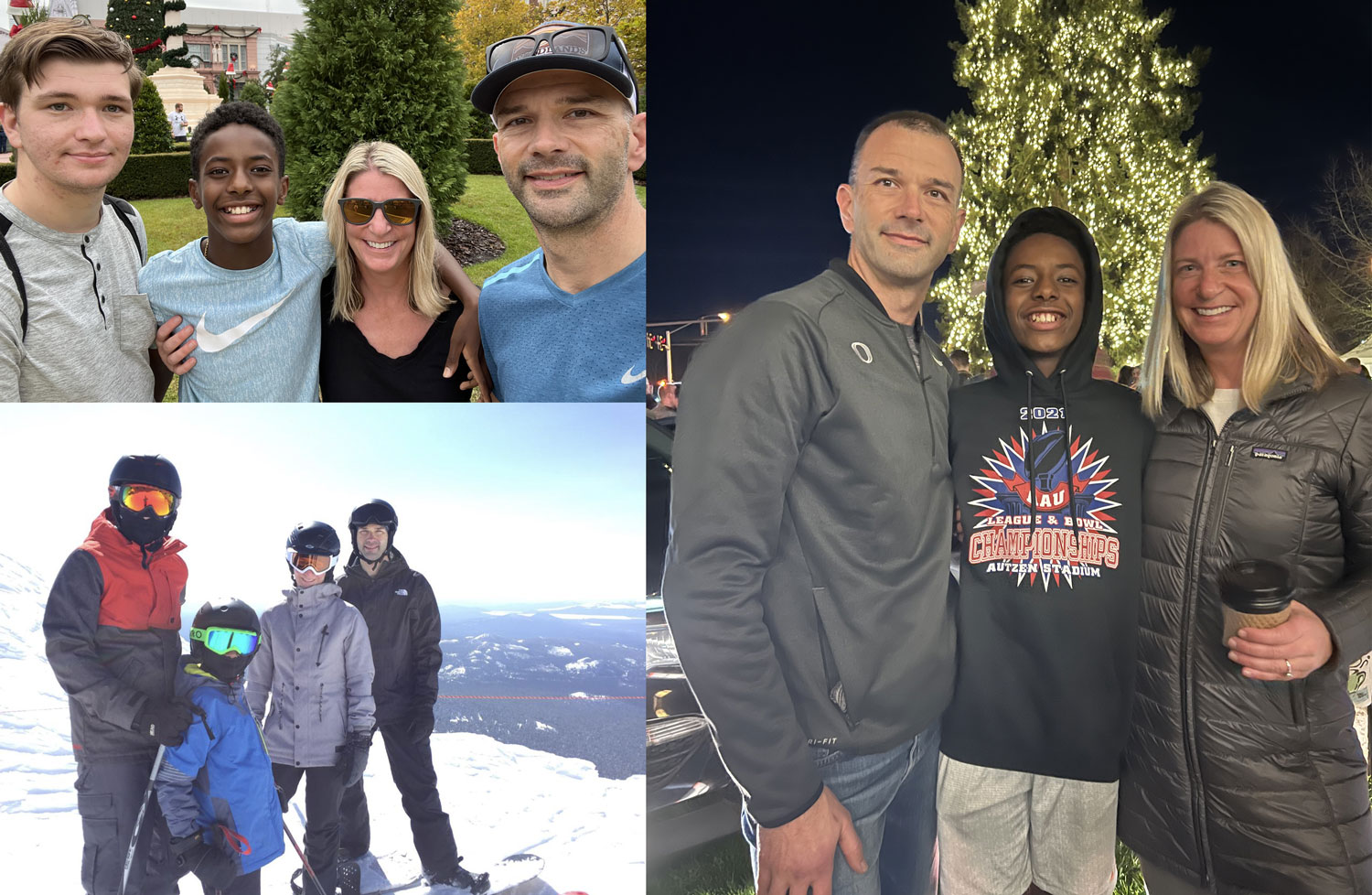 Fun Facts
What is the best vacation you've ever taken?
"I'd have to choose two—my wife and I went on a photography safari in South Africa, which was amazing. We were chased by a rhino, but we survived! We also took a family trip to Croatia to celebrate Clay's graduation, and that was a fun time with the four of us."
If you could eat only one meal for the rest of your life, what would it be?
"Pizza—all types, all styles. I consider myself a pizza variety expert; I love the wood-fired places in town, but I also love Papa's Pizza. And we make a homemade pie that I think could be sold at a restaurant. It's all great."
What's your favorite part of the week?
"Friday evening—when you've accomplished a lot and earned some down time. Our family is very 'go, go, go' during the week and we thrive on our busy schedule, but winding down together is a time I cherish."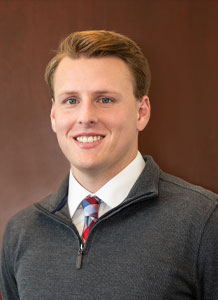 Relying on the foundational elements of 'Trusted Guidance & Comprehensive Solutions,' Alex serves our clients by assisting in the development of their integrated financial plans. Behind the scenes, Alex's responsibilities include procurement and support of new business opportunities as well as assisting with portfolio construction. In addition, Alex researches industry best practices to help ensure clients financial goals are being met. Alex enjoys conversing with portfolio and fund managers on the nuances of finance so that he may pass along to clients the importance of sound investment practices.
Alex grew up in Eugene where he also attended the University of Oregon, receiving Bachelor of Science degrees in both Business Administration and Economics. When Alex is not working, he enjoys spending time with family and watching his St. Louis Cardinals and Oregon Ducks.
Megan is an Oregon transplant and has lived in the beautiful state for the last 5 years. She enjoys camping and fishing in the multitude of gorgeous locations so close to home! She graduated from San Francisco State University with a degree in Communications and enjoys using her skills to help others achieve their goals. She reserves weekends to do fun things with her kids, is an avid movie goer and loves an opening weekend matinée flick with the family. Megan and her husband have a dream to open a drive-in movie theater/community center for Lane County to enjoy. Megan is happy to be a part of the team!