Meet Our Team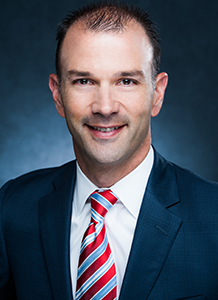 Rory Robison, CFP®, ChFC®
Financial Adviser
Rory received his Bachelor of Arts in Business Admisnistration from Northwest Christian University in 1996 and entered the financial services industry in 1999. With over 20 years of experience in the industry, Rory has built a successful relationship based practice working with individuals and business owners. Rory's approach to financial planning keeps the client's unique goals, objectives, and cirucumstances at the forefront; he partners with each client to crystallize their objectives, and provides holistic planning solutions, personalized to meet each clients' needs. Rory's specialties include wealth management, retirement income, estate conservation, business planning, and charitable giving.
Rory is a member of the National Association of Insurance and Financial Advisors, a Life and Qualifying member of the Million Dollar Round Table (MDRT)*.
In addition to his professional work, Rory currently serves as a board member of Relief Nursery, a local non-profit that focues on child abuse and neglect prevention; and acts as an advisory board member to the Center for Leadership and Ethics at Northwest Christian University.
*The Million Dollar Round Table (MDRT), The Premier Association of Financial Professionals, is recognized globally as the standard ofexcellence for life insurance sales performance in the insurance and financial services industry.
Alex Schwarte
Associate Financial Advisor
Alex's responsibilities include procurement and support of new business opportunities as well as assisting with client outreach and appointment scheduling. In addition, Alex researches industry best practices to help ensure clients' financial goals are being met. Alex enjoys having conversations with clients on the nuances of finance and the importance of sound investment practices.
Alex grew up in Eugene where he also attended the University of Oregon, receiving Bachelor of Science degrees in both Business Administration and Economics. When not working, Alex enjoys all things sports, including coaching a local youth team. His hobbies include golfing, the outdoors, and aviation.
Emily Baumgardner
Assistant
Emily's responsibilities include assisting with client services and business operations. She is responsible for facilitating daily tasks within the office, aiding Rory as needed, answering phone calls, scheduling appointments, and processing service work while keeping everything running smoothly. Emily has over 15 years of insurance industry experience prior to joining Rory's staff. Outside of work Emily enjoys spending time with her fiancee and friends, reading, cooking, and arts and crafts.