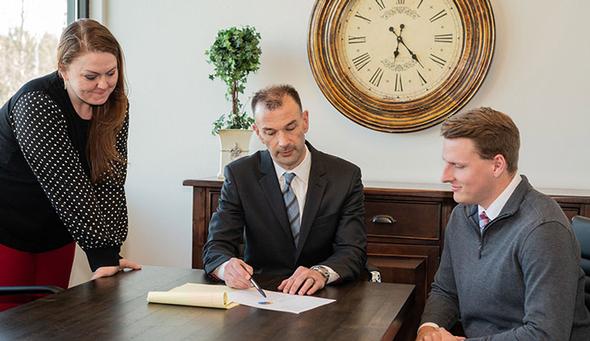 Cultivating Your Peace of Mind
With more than two decades of planning experience, we've learned an important financial principle: It's one thing to be in a good financial situation, but knowing you're in a good place is really what cultivates peace of mind. That's why our goal is to give you clarity about your situation so you can enjoy the present and look forward to your future. We review every aspect of your financial world, asking intentional questions that give you a fresh perspective about your situation and opportunities. From there, we create a holistic plan that helps you protect, grow, and maximize everything you've worked for. We provide personal support, extensive resources, and over 20 years of planning experience to help you focus on what matters to you and achieve your goals with confidence. At the end of the day, our goal is to be your financial partner and filter out the noise of the world so you can fully enjoy all the good things in your life.
Meaningful Focus
Your financial needs, goals, and concerns are unique, and we honor that by letting your priorities guide the planning process. We ask insightful questions and discover what's important to you so we can focus on your most meaningful, beneficial objectives.
Fresh Perspective
We help you see your financial situation and decisions through the lens of a practical plan that aligns with your lifelong goals. Our aim is to remove worry and uncertainty about your future and give you confidence about your next steps.
Comprehensive Support
We look after every part of your financial world, making sure you stay protected and prepared for every season of life. We're here to be your go-to resource when you have questions, need insight, or want guidance for the road ahead.
Our Clients
Our clients are people who value trusted human guidance for their financial world. They care about their families and communities, and they want assurance that their wealth is protected and fueling a fulfilling life. We get to know them on a personal level, and we become a partner who helps them make wise decisions as they enjoy life. Our goal is to help them understand where they are, what they have, and how to maximize the opportunities they've worked so hard for.